How to Join Our Subscribers-Only Debate Watch Parties
Subscribers have access to a private chatroom with the Discourse Blog staff, where we can break down the debate in real time together. Here's how to get in.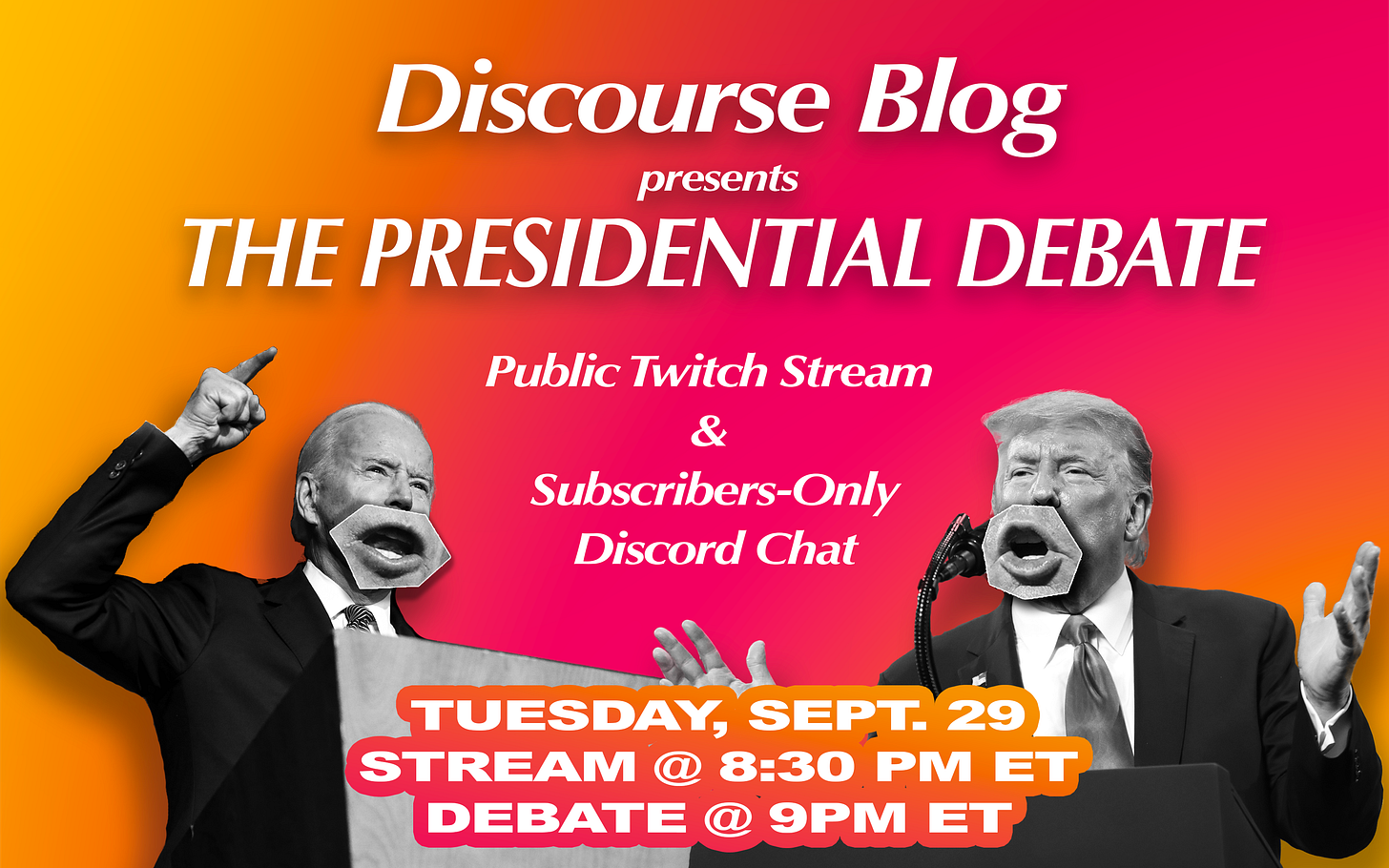 Update, 10/7/20: These instructions were originally written for the first presidential debate, but they apply to the vice presidential debate and all subsequent debates.
We're streaming the presidential debates on Twitch, an online live-streaming platform. We'll be starting at around 8:30 p.m. EST for a little pre-show and warmup before the debate starts…
This post is for paid subscribers